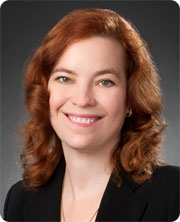 Attorney Cindy A. Hill is experienced in addressing community association concerns.
Located in south Sarasota County, the firm represents a diverse group of clients in Sarasota, Manatee, Charlotte, Hillsborough and Pasco Counties, ranging from multi-building, waterfront and industrial condominiums to both small and expansive homeowners associations.
Examples of the services The Firm provides to assist boards of directors in meeting and maintaining the needs of their communities:
Interpreting and enforcing governing documents.  Additionally preparing amendments to governing documents to meet the changing needs of a community.
Addressing maintenance and repair issues and addressing who is responsible for those expenses.
Providing legal counsel as needed on day to day questions regarding operational, technical, regulatory and practical issues, and assisting with the development of policies and rules governing same.
Collecting past due assessments, including sending statutory demand letters, filing of claims of lien, and filing assessment foreclosures on same.
Aggressively representing the rights of community associations in mortgage foreclosure cases.
Providing assistance to boards of directors with required notices, attendance requirements, and voting requirements as needed for board and member meetings.
Drafting and reviewing contracts for the management, maintenance, repair, construction of improvements, and/or operation of the community.
Reviewing loan documents and structuring commercial lines of credit and/or arranging sources of financing.
Providing reservation and revitalization of communities under the Florida Marketable Record Title Act.
Assisting with Fair Housing, Handicap and Civil Rights matters.
Ms. Hill is additionally an experienced litigator who has represented community associations in court, arbitration and mediation in numerous cases.
Attorney Cindy A. Hill is experienced in explaining legal matters in clear, easily understandable forms.  Ms. Hill is additionally very accessible in scheduling meetings with clients either in her office or on the community association's property.  In addition to the knowledge and experience Ms. Hill brings to every matter, she is proud of the direct customer service she offers to each client.  When you come in to Ms. Hill's office, you will meet directly with her, and not with support staff.
Ms. Hill looks forward to hearing about your community's needs.
For a FREE initial consultation, contact her today (941) 244-0098
---
A personal note…
Ms. Hill is a North Carolina native. She was born and raised in the mountains and comes from a long lineage of apple farmers. Although she ironically doesn't have a green thumb at all!

Her true inspiration was her tough as nails Great-Grandmother whose strong family values, work ethic and forward thinking mentality is something that Cindy grew up believing in, and is what still allows her to persevere today!

She loves living in Sarasota, Florida and exploring all of the fun things to do here on the Southwest Coast with her two children and her dogs.