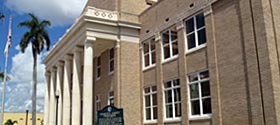 FEES AND EXPENSES:
Do you provide any free or "no charge" services?
Yes.  We will gladly meet with a board of directors of a community association for a Free initial consultation.  Additionally, when it is necessary to meet with a community association's board of directors, there will only be a charge for the attendance of the attorney.
Could you explain the rates you charge and any particular billing methods you use, such as hourly, fixed fee and contingency?
Our current hourly rates are $225.00 per hour.  Most work is performed on an hourly basis, and all time is billed in one-tenth of an hour increments (for example, a 0.1 billing entry is six minutes).  Certain matters such as significant document revisions and assessment collection demand letters and claims of lien are performed for a fixed fee.  All rates are subject to change with advance notice.  Our community association clients have found our billing practices to be fair and reasonable.
Who will be working on community association matters?
General community association matters are handled by attorney Cindy A. Hill.  Litigation, mediation, and collection matters are additionally handled  by Ms. Hill.
Do you bill for calls from owners?
Not generally.  We only bill for being contacted by owners when the board of directors has given us permission to speak with an owner, or when an owner is calling us to discuss a pending matter which we have contacted the owner about, such as a covenant enforcement issue or the collection of assessments.  When we receive an unsolicited call from an owner, we explain to that owner that we do not have authorization to speak to them and that they must contact the board of directors directly regarding the matter.
Do you implement any procedures to control fees and costs in litigation matters?
Yes.  In analyzing every case, consideration is given to the potential attorney's fees and costs.  Depending on the case, we work with the board of directors to keep attorney's fees to a minimum.
How do you itemize of explain services for which you bill?
Our invoices provide brief written descriptions for every billed task.
OFFICE ORGANIZATION:
Describe how your office is organized.  Who will be assigned to handle a community association's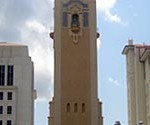 legal matters?  Would associate attorneys, paralegals and legal assistants be used?  What will your personal involvement be?
All client matters are handled personally by attorney Cindy A. Hill P. A.  Personal involvement by the attorney in each matter is one of the cornerstones of our firm's practice.